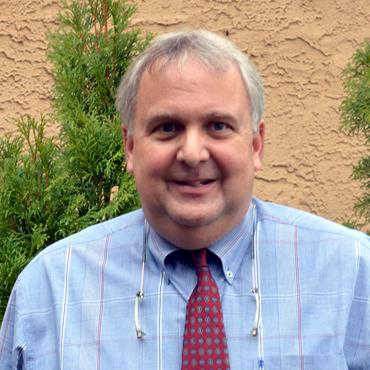 Education
Dr. Robert Kazmierski, DMD, MS graduated from the University of Pittsburgh in 1983 with a BA in Philosophy. Afterward, he attended the University of Pittsburgh School of Dental Medicine and graduated in 1987 with a D.M.D. degree and a certificate in Anatomy. He completed his orthodontic residency in 1989 at Washington University in St. Louis with a M.S. degree. Dr. Kazmierski takes a variety of continuing education courses.
His Practice
After moving to southern New Jersey in 1989, Dr. Kazmierski began his practice from scratch on Main Street in Moorestown. Opening day was the same day as Moorestown's winter parade down  Main Street. He worked in five other practices while building his own practice. Within seven years, he was working solely in his own practice. As his practice grew, it became necessary to move to a bigger and newer space with more parking. So, in 1994, Dr. Kazmierki's practice moved to its current location. He practices full-time in this one location.
In addition to clinical practice, Dr. Kazmierski is very proud to serve as a member of the editorial board of the Journal of Clinical Orthodontics, the most widely read peer-reviewed clinical orthodontic journal.
Dr. Kazmierski has a special interest in treating difficult cases including orthognathic surgical patients and openbite patients.  He also finds significant fulfillment in correcting these problems before they become difficult. This is why both he and the AAO (American Association of Orthodontists) recommend that children receive an orthodontic evaluation before age 8.
Professional Memberships
Dr. Kazmierski's professional memberships include the American Association of Orthodontists (AAO), American Dental Association (ADA), New Jersey Association of Orthodontists (NJAO), New Jersey Dental Association (NJDA), and the Southern Dental Society of New Jersey (Southern Dental). He has been a member of the Copernicus Professional Society since 1989.
Personal
Robert Kazmierski resides in Moorestown with his wife and two daughters. His family attends the Moorestown First United Methodist Church where he taught Sunday school for over 20 years. He enjoys walking and, along with his family, boating, and skiing.
Specialty Permit #3558