Creating Healthy Beautiful Smiles
Creating Healthy Beautiful Smiles
Cutting Edge Practice Technology
Moorestown Orthodontics has been the first in our area to use many new orthodontic technologies and techniques, and for some of these terrific enhancements, we remain the only area practice to utilize them!
Welcome to Moorestown Orthodontics in Moorestown, NJ
Years With
Most of our Team
The orthodontic practice of Robert Kazmierski, D.M.D., M.S., warmly welcomes you to our website.
Orthodontics is an important life-long investment in your child or yourself.  Due to advances in orthodontic treatment technology, treatment options are much more versatile both in aesthetics and completion time than in the past.   Options include hi-tech metal braces, clear ceramic braces, and Invisalign | Invisalign Teen, and the inside surface of the teeth (lingual) braces for patients self-conscious about wearing braces.
Orthodontics can improve personal appearance, boost self-confidence AND promote better oral health. That is why your top priority when selecting an orthodontist is to  choose a specialist who gives their full attention to treatment and personalized delivery of patient care.
When you visit Moorestown orthodontist Dr. Robert Kazmierski, your smile is our top priority. Our entire team is dedicated to providing you with the personalized, quality orthodontic care that you deserve.
Choose Convenience, Consistency, and Experience
We offer evening appointments and do our best to stay on time so you can too!
We are Moorestown's only full-time, one-location orthodontic practice.
Placing orthodontic braces on the patient's teeth is done exclusively by Dr. Kazmierski. This assures quality control for your personalized treatment plan and is not delegated to orthodontic assistants. 
You are treated in the same location by the same doctor for all of your visits. 
Dr. Kazmierski has been practicing orthodontics in Moorestown for over 27 years.
Our office utilizes only digital radiographs/x-rays.   Digital radiography reduces patient radiation exposure to 30% or less than traditional analog or film-based x-rays.
We are extremely proud of our friendly, courteous staff, and we boast a high amount of patient referrals. Moorestown Orthodontics offer an oral hygiene rewards program and we respond quickly and personally to orthodontic emergencies. Researching new technological advancements in orthodontics is a top priority and we only offer procedures and techniques which enhance your treatment results.
Additional Services
Contact Us Today
We invite you to contact our practice for a complimentary consultation today. We are Moorestown's first choice for healthy, beautiful smiles – and we proudly serve the surrounding areas of Mount Laurel, Cinnaminson, Riverton, Riverside, Delran, Hainesport, Lumberton, Mount Holly, and Palmyra.
Years With
Most of our Team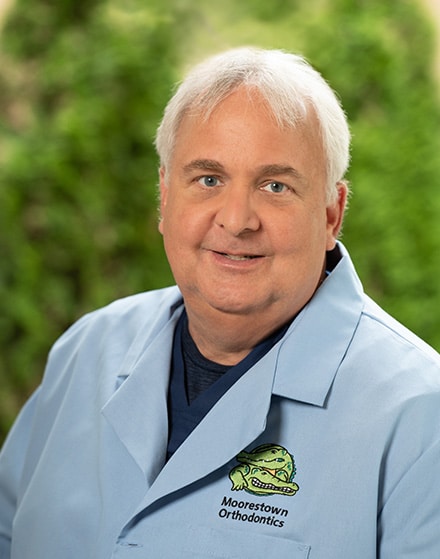 Meet Your OrthodontistDr. Robert Kazmierski
Dr. Kazmierski loves working with children and adults to create a beautiful smile. Dr. Kazmierski has a special interest in treating difficult cases including orthognathic surgical patients and openbite patients.  He also finds significant fulfillment in correcting these problems before they become difficult.
The Best of Both WorldsHybrid Orthodontic Treatment
Have you been told you're not a candidate for treatment with clear aligners like Invisalign? Dr. Kazmierski is able to offer patients mixed treatment using a combination of clear aligners and braces! Each patient receives a custom treatment plan based on their orthodontic needs and their lifestyle preferences.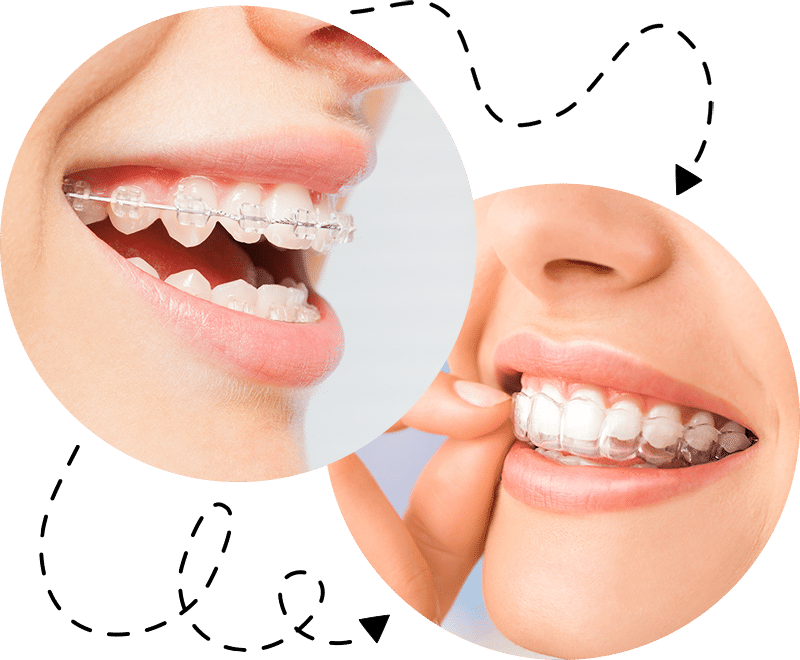 Read Our ReviewsWhat Our Patients Are Saying
Jim Trakis
★★★★★
My son just got his braces off on Tuesday. Dr. Kaz and his staff were fantastic every step of the way! They were accommodating with appointment times in light of our busy family schedule, attentive to all of our son's orthodontic needs, and the end result is just fantastic. Our daughter is now getting braces with Dr. Kaz and again, we are super pleased with the level of care he and his office provides. Thank you guys for all of your help!!
Melissa Ring Ford
★★★★★
My twins went in for braces at the same time. Dr. K had individual treatment plans for them and adjusted based on what kind of patients they were (one follows instructions, the other not so much). They adore him and his frankness (we're Irish-Italian). He kind of reminds me of a more traditional approach. He's not just your doctor, he cares to know you and we love that. I fully recommend him and his office (by the way his team is fantastic) to anyone and everyone.
Christina Radtke
★★★★★
We had a great experience from start to finish! The staff is friendly and knowledgeable. My son just got his braces off and his teeth look incredible! My daughter is still a work in progress and we can't wait to see her outcome in another year or two. Highly recommend this practice. Thank again to all the staff.
Elton Poisler
★★★★★
Dr. Kazmierski and his team have been fantastic during my treatment. They're extremely welcoming and make you feel comfortable during every visit. They truly get to know their patients.Dr. Kazmierski was completely transparent in recommending the best treatment for me. As an adult patient, I appreciated the care he took in ensuring the best results possible. I would definitely recommend Moorestown Orthodontics.
Jamie Valentine
★★★★★
I'm a seasoned patient and wanted an experience in an office without having a lot of children around. Dr. K was so accommodating and the office staff always responds timely and are willing to help. I began as a patient for braces in 2017 and finished 2022. This was long because old teeth take longer to move. When I needed a repair after my teeth were finally beautiful, they responded quickly. Thanks for a great old lady with braces experience.
Roberta S
★★★★★
Moorestown Orthodontics was recommended to us by a close family member. Seeing how pleased they were with their results, we decided to set up a consultation. From our first visit, we knew we were in the right place. Dr Kazmierski and the entire staff are wonderful! They were forthcoming with pricing options and the plan for treatment. At every visit they went over what they did and what the next visit would look like. The office runs very efficiently and works with you and your schedule. I never felt rushed at any visit or for any call and always greeted with a smile. There is truly nothing I can say negative about our experience here. I highly recommend Moorestown Orthodontics!
Jobo Marz
★★★★★
I would recommend Dr. Kazmierski and his team. They are very nice and did a great job on my own mouth. I started with spacers, then expanders, then finally got to my braces. Him and his team were also very accommodating with helping me with my missing teeth when it came to getting my braces on. Dr. Kazmierski recommended me a particular oral surgeon as well to get permeant teeth, which I am very happy with today.Overall, Dr. K did a fantastic job on my mouth, and was clearly very knowledgeable and accommodating along the way. I thank him and his team for their help with this long three year process.
Noelle Conners
★★★★★
I would rate Dr. Kazmierski & his staff 10 stars if possible. Both my son & I have had orthodontic work here and I have no reservations in recommending this office to others. Dr. Kazmierski's care is of the highest quality & his staff are a joy to work with. Anyone of any age, from adult to adolescent, needing orthodontic care should contact his office.
David Dennsteadt
★★★★★
Dr. Kazmierski was suggested by my long-term dentist. I had lingual braces (back/hidden) installed for just under 2 years. As an adult professional I found this option, personally, to be the best choice and he delivered! Great experience and outcome with minimal disruption to my routine and life/work needs. He's a technical expert but also a 'tinkerer' to find the right solution through the process. Strongly recommend his help/services for your orthodontic needs.
Deanna Belland
★★★★★
Office staff were friendly and super helpful! I'm not an original patient of Dr.K's but I had an emergency right before leaving for my honeymoon and needed otrtho services. I cannot stress how amazing everyone was in a pinch - from front desk staff to the Dr. himself. Dr.K is to the point and explains everything to you. Felt like I was in really good hands and I'm now a patient!
Scout Brisson
★★★★★
Dr. K and the entire team are phenomenal. Warm, friendly, professional. Going to the office has always felt more like visiting a family friend than anything else. The work is also outstanding — I give them all the credit for my smile (and my siblings' smiles)!
Karen Zagoren
★★★★★
I am in my 60's and my bite was out of alignment. Dr. Kaz used the invisible aligners for my treatment. The process was quite easy. Dr Kaz is a perfectionist and my teeth look wonderful. I am very happy with the result.
Kim Cloke
★★★★★
Dr. Kaz and his staff are the best! Both of my son's received top knotch care. Highly recommend Moorestown Orhodonticts.
June Aviles
★★★★★
Very pleasant and professional experience. They were very thorough with explanations and expectations. We were very satisfied with the results. Next up is my wife.
Gina Kroeplin
★★★★★
Dr. Kaz has taken care of all 3 of my kids. He is amazing! The office staff is always so helpful and accommodating. You truly feel as though you are more then just a number. So very happy to have Dr. Kaz and staff for my children's orthodontic needs!
Megan
★★★★★
My daughter has had her braces for almost two years. From the beginning to the end of her braces coming off and many visits to the office, I have to say how impressed I am with Dr Kazmierski and his team. The whole staff was very professional and very accommodating and very friendly. We moved over an hour away and knowing this, they tried every way to make our visit very quick and never had to wait to be seen. I would recommend Dr Kazmierski and his team 100%! Driving to every appointment was very painless. Thank you Dr Kazmierski and team!! Worth every penny!
Robert Adonizio
★★★★★
The Doctor and team are very professional and knowledgeable. They are always willing to make sure patients and their families fully understand and are comfortable with their treatment plans
Matt
★★★★★
Dr K and his staff are amazing
Jack Reid
★★★★★
I had all sorts of issues with my teeth; overbite, baby teeth, crooked teeth, etc. I'm not the easiest patient to have because of sensitivity in my mouth, but Dr. K was patient with me in straightening my teeth and correcting my mouth.
LYZZA TYSON
★★★★★
I had an amazing experience at Dr. Kazmierski's office! Not only is he friendly, gentle and knowledgeable, his staff is extremely personable! Very welcoming environment! And great overall results!
Denise Miles
★★★★★
Dr. K is the best there is! Everyone there is so friendly and helpful! My daughter's smile is amazing!!!
Ask The OrthodontistFrequently Asked Questions
Read through some of our most commonly asked questions!